Metaverse Ecosystem
Hostmetas is a revolutionary product of BlockchainAppsDeveloper, a world-class Metaverse Development Company. Everything is Simplified With Our Metaverse Development Services. We're Here To Build Virtual Worlds, That Provide Virtual Spaces for Online Events and Meetings, Develop full-fledged Virtual Reality Games, Launch Metaverse Virtual Business Architecture, and more.
Metaverse Development Company
Hostmetas - The Top Metaverse Development Company. Everything is Simplified With Our Metaverse Development Services. We're Here To Build Virtual Worlds, That Provide Virtual Spaces for Online Events and Meetings, Develop full-fledged Virtual Reality Games, Launch Metaverse Virtual Business Architecture, and more.
Metaverse - The Trending Horizon
$13
Trllion
The metaverse market is forecasted to reach between $8 Trillion to $13 Trillion mark by 2030
$250
Billion
The global market for AR & VR stood at $28 Billion in 2021 & is forecasted to reach $250 billion by 2028
5
Billion Users
It is estimated that by 2030 the users on Metaverse could grow to 5 billion unique internet users
Metaverse - The Trending Horizon
 Our Metaverse Development Services 
Metaverse Integration Services
Enhance your Metaverse spaces features and functionalities with our futuristic integration services. We provide service-oriented system integration consultancy and integration services for API, ecosystem tools, and data
Metaverse Game
Our Unreal Engine and Unity developers create games in the Metaverse where users can play and invite friends from the real world. Leverage more organic experiences for the users with the definite fusion of VR, AR, and MR & XR.
Metaverse 3D Space & Avatar
Expand your Metaverse projects with our flexible 3D space design and development services. Integrate your virtual space with 3D avatars built in technologies like AI, machine learning, AR and VR.
Metaverse Applications
Our professional dApp developers develop highly-effective metaverse applications and web-based solutions. Revolutionize conventional business communication, online education, gaming, and sales.
Metaverse NFT Marketplace
Build your Metaverse NFT Marketplace to persuade the growing NFT users and traders. Our NFT Marketplace upholds the tokenization and trading of digital lands, avatars, virtual worlds, and in-game assets.
Rent a Metaverse
Rent our customized Metaverse 3D Space that includes everything from formal and informal meeting rooms to impressive horizons for nft marketplaces exhibitions, product launches, and product showrooms.
Ecommerce in Metaverse
Our Metaverse experts provide eCommerce solutions with Frontend User Flow, Backend Admin & Store Admin Features and Flow, and Inventory Management. Give your customers a realistic product experience.
Training & Education In Metaverse
We have developed and deployed many first-class e-learning and training apps. The educational app is based on a metaverse platform where teachers and students collaborate practically.
Social Networking In Metaverse
Social networking allows you to create customizable avatars, interact, and even conduct business. Our Metaverse Social Networking transcends geographical boundaries with a sense of belonging in the digital realm.
Metaverse Theater
Metaverse offers an immersive and interactive experience with the advancement in Virtual Reality (VR) and Augmented Reality (AR). Our metaverse theater allows you to have unique and interactive movie experiences.
Metaverse Theme Park
Virtual theme parks offer fusion of thrilling rides and new levels of social connections between real and virtual worlds. With our Metaverse Theme Park, bridge the gap between real and virtual space.
Metaverse Fashion Store
Virtual showcase of garments provides a real-life immersive and inclusive experience with endless personalization possibilities. We pave the way for the new way of fashion and unique style in the digital realm.
Roblox Game Development
Our certified team of game developers deliver top-notch Roblox game development services with the integration of avant-garde features and add-ons. Our Roblox Clone Script typically includes tools for game creation, avatar customization, and social interaction between players
Sandbox Metaverse Development
Launch your Sandbox on Metaverse games with avant-garde technologies and cutting-edge gaming attributes. Our Sandbox Clone is powered by blockchain technology and NFTs to empower the players and creators. Allows creators to monetize the assets and gaming experiences.
Metaverse-as-a-Service (MaaS) provided by Hostmetas helps the business to race toward a future very different from the one they were designed to operate in. We develop suitable Metaverse platforms like Roblox, Sandbox, Decentraland, or our customized Metaverse Platform per your business needs
We assist organizations aspiring for a strong presence in this newfound realm of opportunities by developing an engaging and interactive digital infrastructure to attract footfall, maximize reach, and contribute to brand building
Enterprise Metaverse – The New Way Of Business
An enterprise Metaverse, created by Hostmetas, promotes business growth opportunities for an enterprise. We offer new digital possibilities for enterprises to acquire global audiences, drive engagement, develop significant connections, develop leadership opportunities, and do a lot more
Create immersive virtual spaces for businesses to promote your digital tools and services
Industries We Serve Metaverse Development
Education
Gaming
Entertainment
Fitness
E-commerce
Manufacturing
Real Estate
Travel/Tourism
Training
Retail/Fashion
Metaverse Services for End-To-End Business Solution
Hostmetas offers an exhaustive set of Metaverse Services for all business initiatives. We provide end-to-end Metaverse solutions for various global businesses and high-profiting Metaverse projects with active involvement in the domain
01
Metaverse Strategy & Consultation
Our Metaverse consultants provide strategies and
experiences to build our clients' Metaverse businesses
Metaverse Design & Development
Enterprise Metaverse Services
High-performing And Advanced Tech Stack
Subject Matter Experts on Metaverse
We provide a scrutinized roadmap for our clients that outlines the capabilities, talent, operating model, and efforts to reach their goals
Blockchain Migration
Web3 Development
Payment Gateways Integration
AI, ML, and NLP implementation
03
Use Case & Implementation
We work on the most profitable metaverse use case for the client's business and deploy them to at-scale prototype projects
Gaming
Travel and Tourism
Education and Learning
Remote Working
04
Building Metaverse Infrastructure
By examining your current business capabilities, we develop crucial infrastructure and credentials for your Metaverse platform
01
Digital Asset Creation
03
Multi-currency wallets
Our Metaverse Development Process
Metaverse
Development Process
01
Strategy Consulting
We discuss and understand your project objectives and develop the strategy by gathering resources and information to begin the project.
02
Concept Design
We prepare a complete concept design with the latest design tools, projecting an end-to-end customer journey into your metaverse.
03
Content Creation (Environment, Avatar)
Our experts create an immersive environment and awesome avatars for metaverse platforms for your businesses.
04
Development
After the development process, we run the project for testing and anomaly identification. Then your project is deployed on a suitable platform.
05
Web3 Integration & Support
Our developers integrate web3 to accelerate communications. After the deployment, We provide a complete support mechanism.
Tech Stack For Metaverse Development
Tools Used For Metaverse Development
 Why Choose Hostmetas For Metaverse Development?
Premium Service
Your fulfillment is our top priority. Our expert team of developers treats every client like they've our only client
A Step Ahead
We deliver on time, always strive for trending technologies, and give importance to the next disruptive technology
Expertise in the Field
With Hostmetas, you'll have a group of next-generation technology expertise who know the industry end to end.
World-Class Experience
We have a Proven Track Record of providing Innovation, Results, Efficiency, and Care to our client's businesses.
Frequently Asked Questions ( FAQs )
Everything You Need To Know About Metaverse Development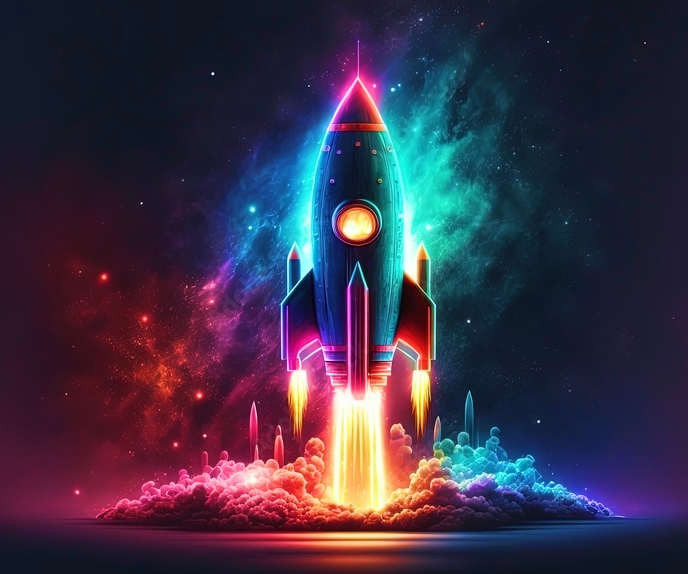 Metaverse Development is a technology that allows businesses to create and host virtual worlds, or Metaverse. It is a digital platform that allows companies to create virtual worlds, such as virtual reality and augmented reality, that are used to interact with customers and keep track of data. It provides businesses with the ability to create immersive experiences for their customers and provides an opportunity for businesses to stay ahead of their competitors with up-to-date technology.
Investing in Metaverse development can help businesses to become more competitive by providing a cutting-edge, unique, and engaging platform for customers to interact with their products and services. The ability to create virtual worlds that are tailored to their specific needs gives businesses the opportunity to stay ahead of their competition by leveraging the latest technology and staying up to date with trends in their industry.
The cost of building a metaverse-based platform for a business depends on the size, the complexity of the project, the scale of the virtual world, the level of customization needed, and the scope of the project. Hostmetas offers a variety of services that can help businesses build their metaverse, ranging from customizing existing platforms to developing their own. Further, we offer a range of pricing options, depending on the size and scope of the project.
Hostmetas offers end-to-end Metaverse Development services to its customers, including 3D modeling and animation, virtual world design and development, integration of third-party applications, and customizing existing platforms to build a unique Metaverse from scratch. Our team of experienced developers help businesses to create innovative and engaging virtual experiences that can be tailored to their specific needs. We also provide support and maintenance services to ensure that businesses can get the most out of their metaverse investments.
At Hostmetas, we strive to ensure that all of our client's project requirements are met in a satisfactory manner. We take the time to understand our clients' goals and objectives for their projects, and then develop a comprehensive plan that outlines the steps needed to meet those goals. We also have a team of experienced professionals who are committed to delivering high-quality solutions that adhere to industry best practices and guidelines. We constantly refine our processes and procedures to ensure that our clients receive the best possible service.
When selecting a metaverse development company, there are several factors to consider. The primary thing to be considered is to ensure that the company has the necessary expertise and experience to develop your project. Research the company's portfolio to get an idea of its capabilities, and look for any reviews or testimonials from previous clients. It is important to consider their experience, track record, and ability to deliver on time, and on budget, and make sure that the company is able to provide the necessary support and resources to meet your project's specific requirements. Finally, consider the cost of the project and the timeline in which it should be completed. By taking all of these factors into consideration, you can make an informed decision that meets your needs and budget.
LET'S MAKE A VIRTUAL WORLD TOGETHER!
On All Metaverse Services - Metaverse Integration, AR, VR, 3D Space, Gaming Space, Social Media, and Application Development